March 16th, 2022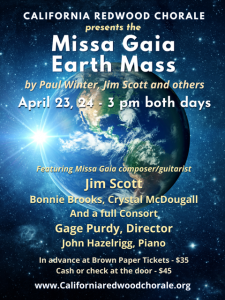 GLASER CENTER – 547 Mendocino – Santa Rosa
There is a large parking garage directly behind the Glaser Center with an entrance on Seventh St.
SEVENTH STREET PARKING GARAGE
521 SEVENTH STREET, SANTA ROSA
FREE PARKING SATURDAY AND SUNDAY!
You may then enter the Glaser Center through its courtyard by exiting the parking garage by the side gate.
Masks are strongly recommended! Please bring your mask.
The performers will not be masked, but all are fully vaccinated.
Filed under
Uncategorized
|
Comments Off